Our Team's Recommendations for National Read A Book Day
Did you know today is National Read a Book Day? This year has certainly been a good year for reading, as quarantine provided many with ample time to finally finish that book on the nightstand or even stick to a consistent book club. And since that's one thing to celebrate about 2020, we're here to do so. Scroll on for some of our team's favorite current reads.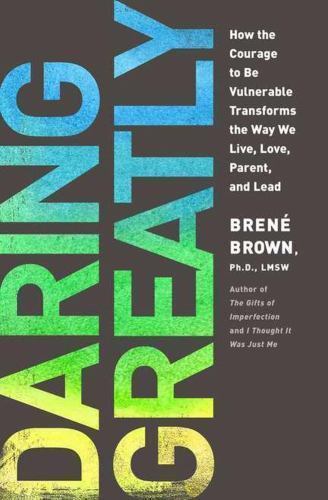 Role: 
Director of Merchandising
Why I love it:
While I've been
a
fan of Brené Brown's work for some time, I finally decided now -- during
a
global pandemic -- would be
a
fitting time to
read
Daring Greatly. Brown's message of finding strength through our vulnerability is particularly timely as we all find new ways to connect with one another. And I am forever grateful for her reminder that
the
way to find
the
light is through darkness, not around it. 
Why I love it:
I finished Laymon's memoir in one weekend. It simply begs to be devoured, and more notably, it is
the
kind of
book
you want (and should)
read
again. Written in
the
second person and directed to his Mother in beautiful, heartwrenching prose, Laymon reckons with his past — from childhood through almost-present 
day
— as well as our collective one. By rendering his own experiences and family dynamic through 
the
lens of American racism and America's weight-obsessed culture, you'll find yourself confronted with not only Laymon's brave, loving truths, but
a
personal reckoning of your own, too. It should be required reading.
Name: Claire
Role: Product Operations Coordinator
Author: Chimamanda Ngozi Adichie
Why I love it: 
I started reading this 
book
 initially as 
a
 recommendation from my racism un-learning zoom group. Most people would recognize Adichie from Beyonce's album, 
Lemonade
, where she is featured as 
the
 spoken word poet in "Flawless". In 
Americanah
, however, I quickly fell in love with Adichie's unique viewpoint of not only  Black women but those of non-American descent. This 
book
 has been especially helpful for me as I navigate both educating myself on racism and dating my Nigerian boyfriend, who at 
the
 very least sees America 
a
 little differently than me. This 
book
 brings to light 
an
 exceptional group of immigrants and how their culture plays into America as we know it today. Notably, I was struck by 
the
 necessary "filters" 
a
 Black person must see through in order to "succeed" or just be safe in America, most of which I have never had to consider as 
a
 White woman. Ultimately, this 
book
 was funny, sad, romantic, entertaining and most importantly enlightening, I highly recommend this to anyone looking for that next great 
read
.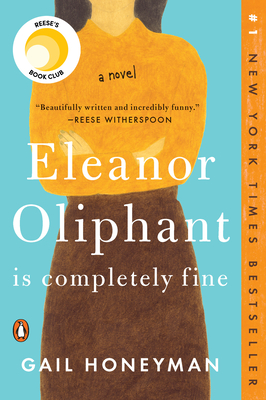 Name:
Teresa
Role: Director of Operations
Book

 of choice:
Eleanor Oliphant is Completely Fine
Author:
Gail Honeyman
Why I love it: 
Eleanor is socially awkward and sometimes accidentally offensive. Her perspective is both rationally insensitive, yet you warm up to her character as you learn why she has developed this harshness. Throughout
the
book
I found myself cheering her on, and hoping she would find acceptance, if not real love. It's simultaneously funny, warm and heartbreaking.
Bonus — Forever 

Book

 of choice:
Wizard's First Rule (Sword of Truth series)
Author:
Terry Goodkind
Why I love it:
I
read
this entire 13
book
series about 10 years ago.
The
author has also written
a
prequel series that includes
a
story spinoff with
the
two main characters. I have started re-reading this series, and hope to finish all 21 in
the
next couple of years! Fantasy at its best - wizards, dragons, war, magic swords, magic creatures all in
a
magical land, and of course,
a
love story at
the
epicenter. Fantasy books are my favorite escape from life, stress, and obviously
the
PANDEMIC.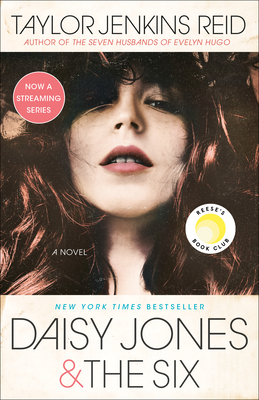 Name:

 

Cherilyn

Role: 

Concierge & Reservations Manager

Book

 

of choice: Daisy Jones and the SixAuthor:

 

Taylor Jenkins Reid 

Why I love it: This

 

book

 

gave me so much nostalgia for 70's rock and roll. It tells

 

a

 

story about

 

the

 

rise and fall of

 

a

 

fictional band, and how

 

the

 

lines between real life and performance can become pretty blurred.

 

The

 

author was inspired by

 

the

 

real life story of

 

the

 

members of Fleetwood Mac,

 

a

 

band who used their own heartbreak to write iconic music, and performed together for 40 years despite personal issues. This

 

book

 

is unique and intriguing, I'm ready to

 

read

 

it again! 
Role: Brand Marketing Manager
Why I love it: 
One of my best friends surprised me by sending her copy of this book along with a note that said "I loved this and I think you'll love it, too." She was right. 
Dolly Alderton takes you on a ride with real-life tales from the friend group of her early 20's in way that makes you want to text all of your college friends just to say "I miss you." I'm about halfway through the book, but this memoir has been a welcome escape into relatable retellings, all infused with much secondhand embarrassment and actual LOLs. Alderton is funny and this book is F-U-N. Highly recommend if you need a laugh.
We want to know — what are you reading? Let us know in the comments.